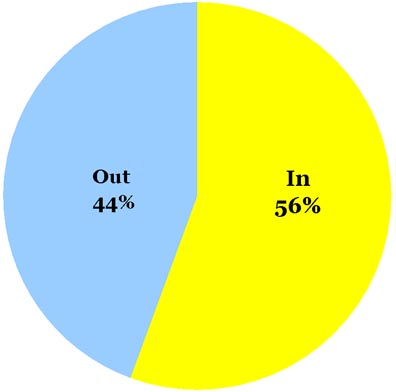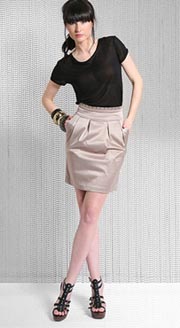 We asked: Would you wear Nude Colors?
You said: Yes to Nude Colors, with a 56% to 44% vote.

Style tip? While they look positively delicious on dark skin tones, Nude colors, like Pastel Colors, have a tendency to wash out fair skin tones. If you're fair skinned and still love the look, try wearing a nude colored skirt (instead of a blouse) to minimize the wash-out effect on your face.

Next question: Florals are replacing Feathers as the embellishment of choice this Spring. But would you wear them? Cast your vote on the sidebar!
Pictured: Gestuz Ruffle Waist Skirt | $65.21 at ASOS.
Editor's Note (3/17/09): Our apologies, dear readers, for conflating "nude" with vanilla colored skin. You're completely right - "nude" isn't a single color and can be anything from dark espresso to a light vanilla cream. The style advice above is for beige colored clothing, but it also applies to chocolate colored clothing on women with dark skin. If you have dark skin but love wearing a mocha brown, it's best worn as a skirt. Pair it with a pretty pastel colored top (a robin's egg blue, perhaps) for a sophisticated and color coordinated look.

7 comments March 16th, 2009