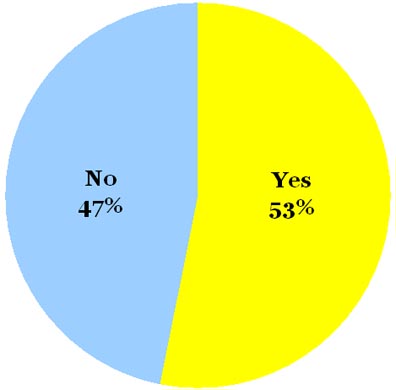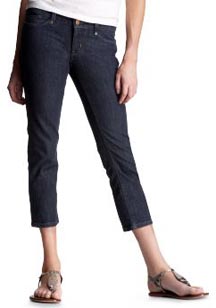 We asked: Would you wear Cropped Pants?
You said: Yes to Cropped Pants (barely), with a 53% to 47% vote.

Style tip? We hear you - cropped pants can be difficult to wear, especially if you're not blessed with extra long legs. That said, we love the breezy, laid-back style of these casual pants. Here's how to minimize the leg-shortening effect of Cropped Pants: (1) Wear ankle pants instead of styles that hit you at mid-calf, or (2) If you try a mid-calf style, opt for a skinnier leg fit to minimize the visual width of your legs.

Next question: It's officially Spring, and we're excited to wear a bunch of Spring brights, including the always-regal Purple. But what do you think? Would you wear Purple? Cast your vote on the sidebar!
Pictured: Skinny Cropped Jeans | $59.50 at Gap.

4 comments March 30th, 2009