Q: I'm going to London this summer for an internship. I'm aware that London street style is super funky, but I also want to be taken seriously. How do I show my youth and creativity while looking professional and dealing with the weather?

by Traci Tsai
A: Dressing appropriately for work depends a good deal on where you are working. If your internship is at a more serious, buttoned-up large company, I would advise letting your accessories express your youth and creativity. But if you're working at an agency or a company with a more youthful, casual culture, you can take some more liberties – you'd be surprised at how some people will dress themselves for work!
London style is very bold, so the key is lots of color and prints, and not worrying too much if you match perfectly. Once you have your work basics (e.g. trouser pants, blazer, buttondown shirts), here's six funky, London-appropriate pieces to build your work wardrobe around:
The Long Tunic/Dress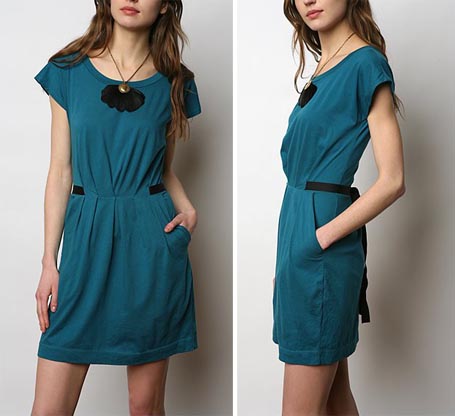 Silence and Noise Boatneck Tunic | $42 at Urban Outfitters
You can get more mileage out of this piece if you wear it both as a tunic (to work) and as a dress (on weekends). Don't be afraid of bold colors here.
The Vest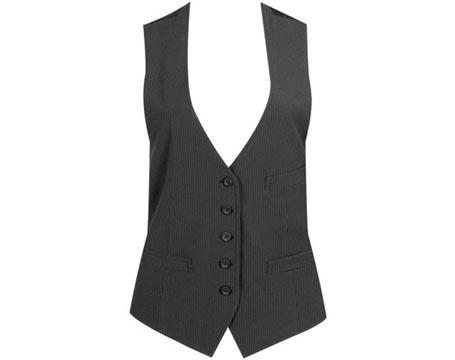 Pinstripe Pocket Vest | $12.50 at Forever 21
A tailored vest is the perfect item to take a more playful look into work-appropriate formal territory. Wear it either open or buttoned-up.
The Cropped Leggings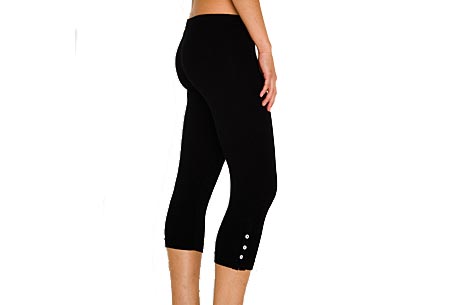 Cotton Spandex Jersey Placket Legging | $28 at American Apparel
Perfect for layering, cropped leggings can be used to make a too-short skirt appropriate for work. Think of them as the summer equivalent of matte black tights.

The Long Necklace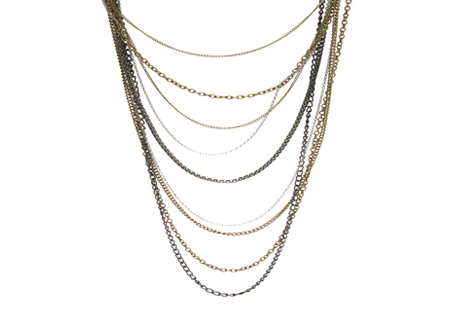 Mixed Metal Multi Strand Necklace | $16.10 at ASOS
London women own a lot of great accessories, and we're fans of the colorful wispy neck scarves they wear during the winter. But for summer, long stranded necklaces are a good way to add personality (and a touch of sophistication) to your outfit.
The Flat Shoes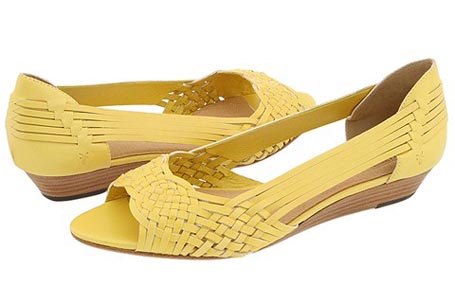 Frye Cameron Skimmer | $115 (sale) at Zappos
Flats are key – we cannot tell you how many friends have moved to London and learned this lesson the hard way on day one. London is a walking town. A comfortable pair of flats is essential. Bonus? Flats are a great way to add extra color to any work outfit.
The Large Handbag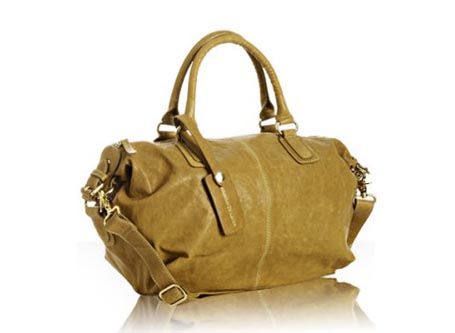 Monserat de Lucca Artacho Satchel | $255 at Bluefly
Carry a large bag for all the possible things you might need in a day. Londoners tend to carry fairly large bags, which are both functional and stylish. A couple of things to keep in your bag:
(1) A Thin Neck Scarf, a great way to add some personal style to a standard work outfit.
(2) An Umbrella is a must. You will be shocked how quickly a beautiful sunny day in London can turn into a stormy, wet mess.
What would you wear to work in London? Share your style with us in the comments!
13 comments March 31st, 2009