April 13th, 2009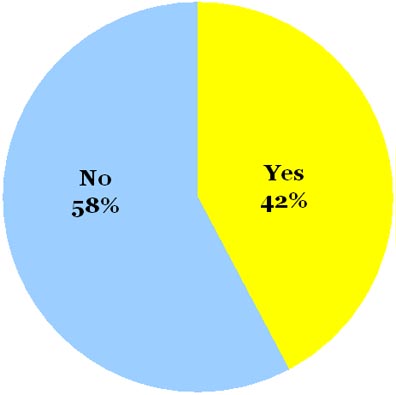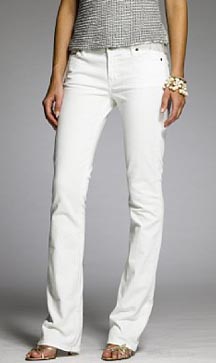 We asked: Would you wear White Denim?
You said: No to White Denim, with a 58% to 42% vote.

Style tip? We'll be the first to admit it - white denim is tough to wear. From a figure flattery standpoint, white makes you look bigger - hardly what you want if your derriere (or legs) are in less than perfect condition. And from a practical standpoint, white denim is terribly difficult to keep clean. One sit on a less-than-pristine park bench, and you're toast. That said, if you're willing to try out white denim, it can be very rewarding. White denim is a fresh, springy alternative to classic dark blue jeans - and it instantly elevates whatever you wear with it. You can instantly add elegance to bold colors, create a dreamy look with pastels, or dress up with metallics, especially silver (our fave).

Next question: We're seeing tons of cute patterned shorts out there on store racks. But what do you think? Would you wear Patterned Shorts - or would you leave them on the rack? Cast your vote on the sidebar!
Pictured: White Denim Bootcut Jean | $98 at J Crew.

Entry Filed under: Trend,Trend Predictives,What's In and What's Out,Women