May 22nd, 2009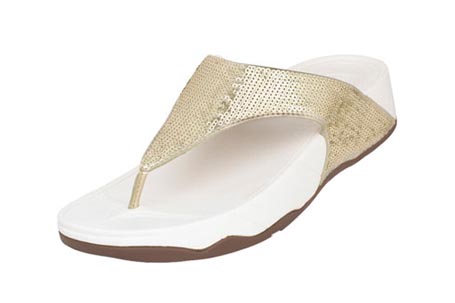 We love it when we can have our cake and eat it too. And we've found a new way to do it. Featured as one of Oprah's Top Summer Picks, Fit Flops allow you to get a workout, even when you're just taking a walk.
Unlike traditional shoes, which are meant to stabilize us on the ground, Fit Flops are designed to "wobble" your midsole as you walk, which helps keep your gluteal, hamstring, and calf muscles active longer. By walking around in Fit Flops, you can help tone your thighs and bottom.
So go on, have that extra slice of cake. You deserve it.

$59.99 at Bliss.
Entry Filed under: $50-$100,Women,Women's Accessories