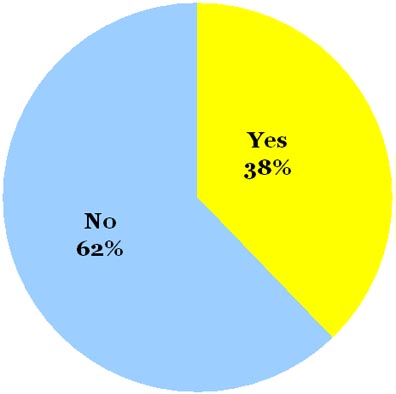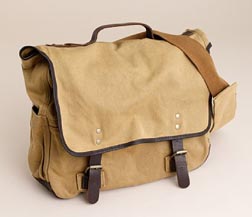 We asked: Guys, would you carry a Bag?
You said: No to Bags for Men, with a 62% to 38% vote.

Style tip? We know that bags aren't for all guys, but we do encourage you to give them some consideration. It's the 21st century–and you have BlackBerries, iPhones, iPods, cell phones, wallets, and keys to carry around. Not to mention any reading material or anything you need for work. And you don't have to cram all of this into your pockets if you carry a bag. For casual occasions, we'd recommend a messenger bag (a rugged option is shown at left) or a backpack (so long as it's not the one you carried during your college days). For work, the briefcase is the standard. And for weekends away, try a leather or canvas duffel or carryall.

Next question: Gladiator Sandals are a loud shoewear trend that has managed to keep itself top-of-mind for the last few seasons. They certainly make a statement, but they're not for everybody. Tell us, would you wear Gladiator Sandals? Cast your vote on the sidebar!
Pictured: Waxwear Great Point Messenger Bag | $128 at J Crew.

4 comments June 1st, 2009