Whether you're going out on the town, exploring local backroads, or just lounging around with friends and family, you're going to want a variety of stylish summer shoes for every occasion. But what kinds of shoes should you be considering to add to your collection, beyond your closet full of flip flops, classic canvas sneakers, and summery espadrilles? Omiru's guide to womens summer shoes dissects this summer's shoewear trends and shows you what shoes you'll want to wear (or at least be aware of) this summer:
Ballet Flats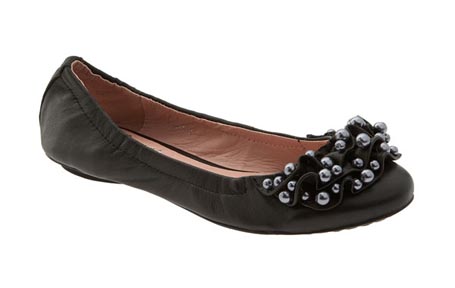 Jeffrey Campbell Pearl Flat | $109.95 at Nordstrom
In a word, ballet flats are classic. They mix form and function, and they're a wonderful shoe for women on the go. Grab a pair of ballet flats in a bright color to give a modern twist on the sophisticated classic. Or opt for a metallic ballet flat that will help ground an outfit full of bright colors and patterns. For more inspiration, you may also want to check out Omiru's shopping guide for beautiful ballet flats.
Jelly Shoes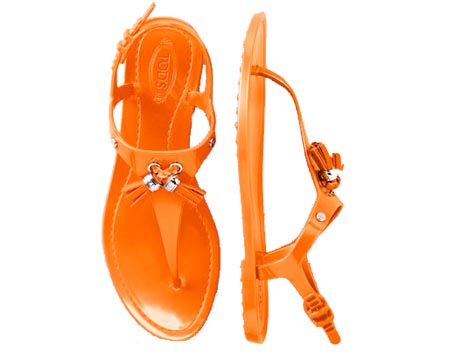 Tod's Jelly Thong Sandal | $117 (sale, originally $175) at Neiman Marcus
Jelly shoes have come a long way since the 1980s. Today's Jelly shoes take the best of the plastic summer shoe you remember and add a real dose of style. Take Tod's Jelly sandals, for example. We're loving the sleek foot harness and the thoughtful tassel detailing. And you really can't beat that bright orange color—the perfect shade for womens summer shoes.
Caged Shoes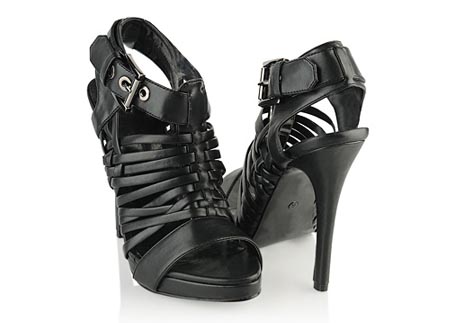 Jada Cage Stiletto | $29.80 at Forever 21
For the adventurous, caged shoes add an edge to even the plainest of outfits. They're inspired by Stefano Pilati's caged ankle boots for YSL's runway collection. They're certainly runway material, but these summer shoes are more difficult to pull off in Real Life. Plus, we wouldn't recommend them on super sunny days, as they could leave a distinctive tanline on your feet. If you dare, try these cage shoes with a outfit that keeps you covered up, such as a simple dress. If you're wearing shoes like these, we'd recommend keeping the rest of your outfit relatively conservative.

Driving Mocs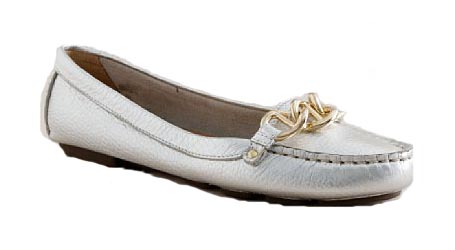 Catalina Metallic Leather Driving Mocs | $99.99 (sale, originally $140) at J Crew
We're huge fans of driving mocs, both for women and for men. Driving mocs were meant, originally, for driving—hence the rubberized soles that help you grip the pedals. But they work for so much more. Pair your driving mocs with a simple Capri pant and blouse. Or let them provide a classic foundation to a casual pair of jeans and a cute top.
Gladiator Sandals


Merona Edwina Gladiator Sandal | $24.99 at Target
Gladiator Sandals have divided the fashion community—you either love them or you hate them. Gladiator Sandals make a distinctive shoe style statement for those who dare to wear them. We like to see them paired with simple, casual clothes to give summer basics a bit of an edge. For those of you who are on the fence about Gladiators, you may want to try Merona's version of an elegant Gladiator sandal. It's a combo summer shoe – so you get the height (and comfort) of a wedge sandal with the style of a Gladiator sandal.
Tell us, what Summer 2009 shoe trends will you be wearing? And which shoe trends will you be steering clear of? Share your style with us in the comments!
9 comments June 4th, 2009