June 14th, 2009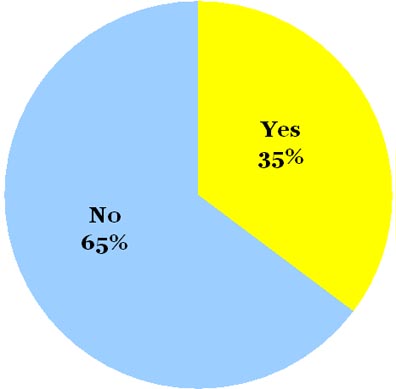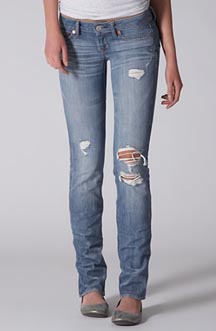 We asked: Would you wear Ripped Up Jeans?
You said: No to Ripped Up Jeans, with a 65% to 35% vote.

Style tip? Ripped Up Jeans are one of the biggest trends for Summer 2009–but it's not being welcomed by the very practical Omiru community. It's no wonder - these distressed jeans aren't really for every occasion….and really wouldn't work at work, even on Casual Friday. But for those weekend days, if you really want to wear Ripped Up Jeans, we'd recommend pairing them with an sophisticated top - think a well-tailored blazer or a classic white shirt to create a elegant-with-an-edge look. BTW: this advice holds true for both women and men.

Next question: Jelly Shoes rocked in the 80s, and they're making a comeback this year…in much more sophisticated styles, thank goodness. But what do you think about Jelly Shoes? Tell us, would you wear Jelly Shoes? Cast your vote on the sidebar!
Pictured: Straight Jean - Authentic Destroyed Wash | $39.50 at American Eagle.

Entry Filed under: Trend,Trend Predictives,Trendscape,What's In and What's Out,Women