June 22nd, 2009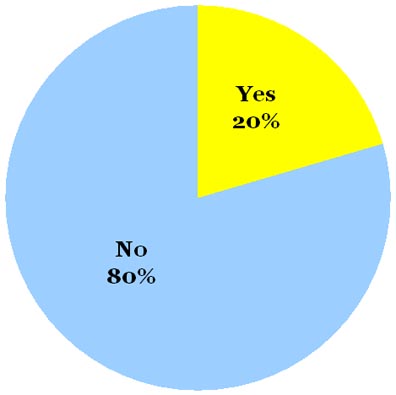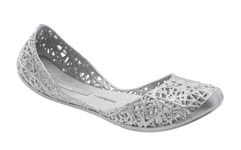 We asked: Would you wear Jelly Shoes?
You said: No to Jelly Shoes, with a 80% to 20% vote.

Style tip? We admit it - we rocked the Jelly Shoe look in the 80s. And while we were initially put off by their resurgence, we've begun to see that they're much more stylish than the originals. We're ready to wear jelly shoe styles with a twist - such as this ballet flat style with beautiful, intricate webbing. If this isn't your cup of tea, we're also loving brightly colored jelly shoes. So long as they're plastic, you might as well go with it and get a shoe in a fun, bright color, like orange or yellow.

Next question: Speaking of yellow, we've been seeing Bright Yellow all over, from store windows to the streets. But what do you think about Bright Yellow? Tell us, would you wear Bright Yellow? Cast your vote on the sidebar!
Pictured: Melissa 'Campana' Jelly Flat | $59 at Nordstrom.

Entry Filed under: Trend,Trend Predictives,Trendscape,Trendscape,What's In and What's Out,Women