July 20th, 2009
What do we love about summer? Gorgeous style at a fraction of the price of heavy winter clothes. Well, that, and beautiful weather, outdoor concerts, and beach bonfires. Get dressed for less, wherever summer is taking you. Here's five sophisticated style steals, each well under $50: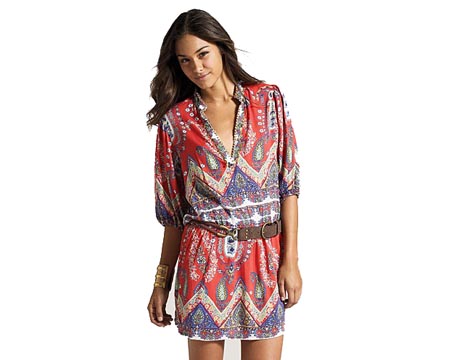 Paisley Tunic Dress | $40.50 at Alloy
Toss on a low-slung belt to roughen up the look of this pretty paisley dress. If it's too short, add a pair of skinny pants underneath.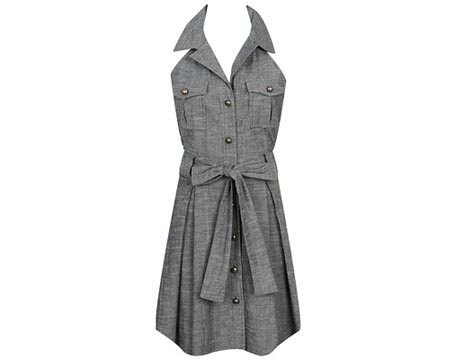 Pleated Vest Dress | $24.80 at Forever 21
Grab a sweater to cover up your shoulders, and this pleated vest dress goes to work in a cinch.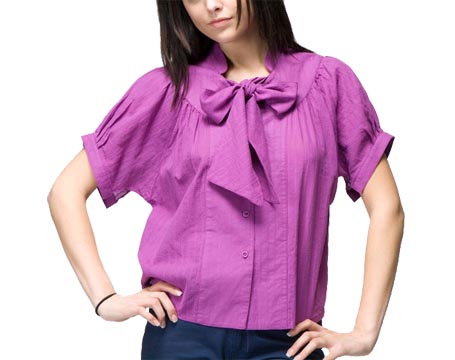 Textured Gauze Bow Neck Top | $40 at Tulle
The vibrant purple color and the oversized bow on this top make it a standout. Pair it with navy (as shown), with a brown handbag.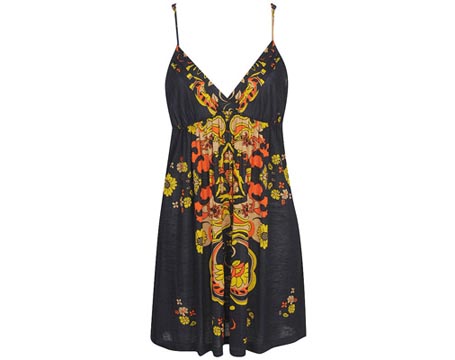 Francine Floral Slub Tunic | $19.80 at Forever 21
We're digging the gorgeous orange, tan, and yellow pattern on the deep navy blue. Pair it with a pair of white jeans and heeled sandals for a chic beachy look.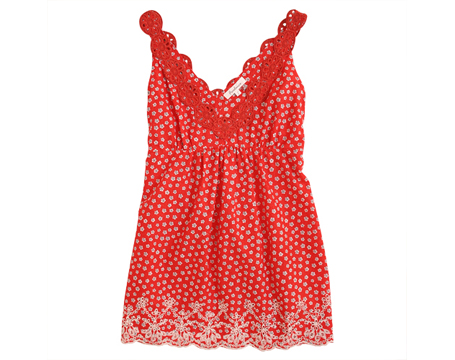 Daisy Dots Eyelet Tank Top | $28.99 at Ruche
Pair this eyecatching fire-engine red top with a pair of deep navy jeans to do red, white, and blue in style.

Entry Filed under: Shopping Guide,Women