Hurrah for Fall Fashion! We've been nonstop shopping, studying the Fall lines of our favorite brands to bring you your best bets for Fall 2009. As always, we're enamored of J Crew's classic-yet-cool take on preppy standards–especially the way they're able to modernize these wardrobe staples without making them boring. We also love that J Crew is pushing the boundaries this Fall, expanding into new style territory with their designs. To celebrate this, we're focusing on the silhouettes, textures, and colors you probably don't already have from J Crew. Here's the six pieces we recommend adding to your Fall wardrobe: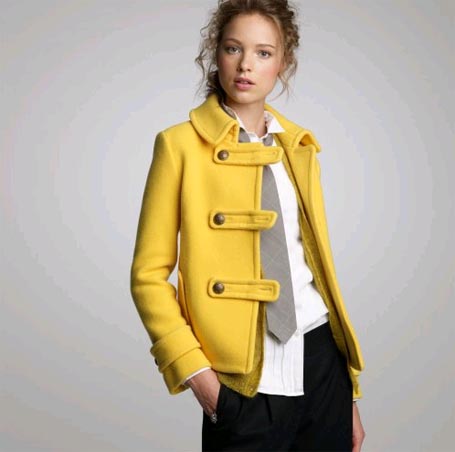 Stadium Cloth Winnie Jacket | $245 at J Crew
How to wear it? This cheery yellow jacket works beautifully to warm shades of grey. Wear it anytime your style warrants a playful pick-me-up.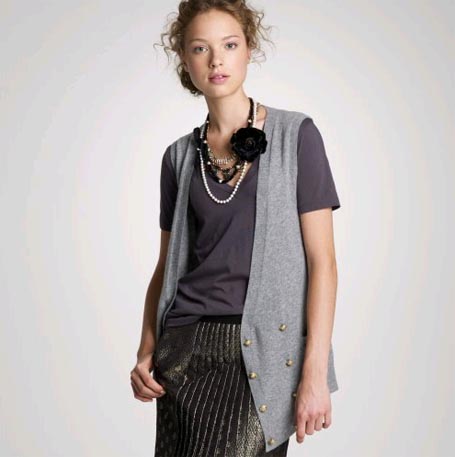 Dream Campton Vest | $78 at J Crew
How to wear it? Wear this vest closed for a prim and proper look, but wear it open (and paired under a blazer) for a look that's less prep and more punk.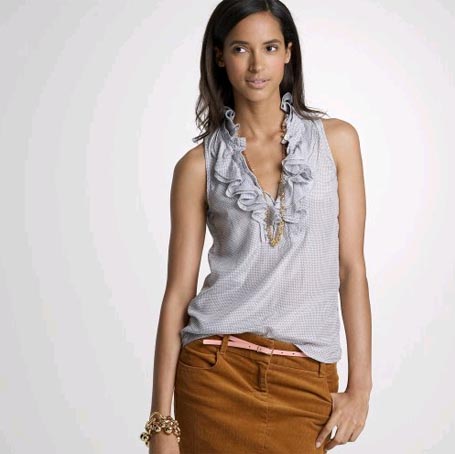 Geo Frances Cami | $88 at J Crew
How to wear it? This flirty blouse can be paired with cords for a weekend look - or with a cardigan and full skirt for a dashing work look.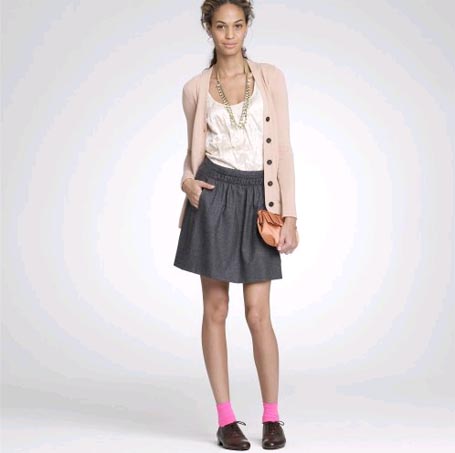 Shirred Wool Skirt | $78 at J Crew
How to wear it? If your itching to ditch your pencil skirt, why not try a flirty, fuller skirt? It's a bit short, so pair this skirt with tights and low heels/flats when you head into the office.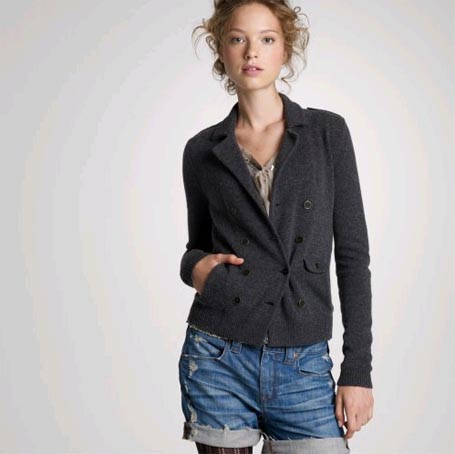 Dream Knox Sweater Jacket | $135 at J Crew
How to wear it? We're loving that this sweater has a familiar feel (reminds us of one of our favorite jackets), yet the knit texture makes it new again. Pair it with boyish separates for a gamine look.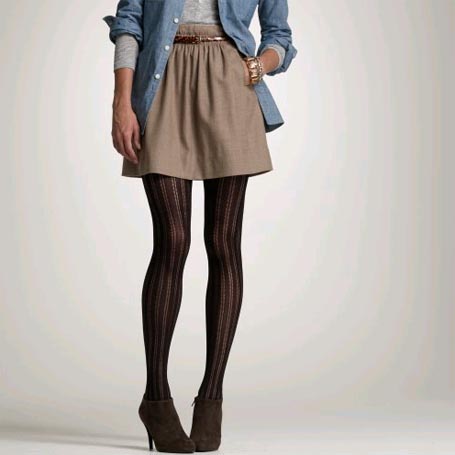 Pointelle Ribbed Tights | $22.50 at J Crew
How to wear it? Keep your legs warm as the temperatures cool with these textured tights. Wear them under a knee-length dress and finish the look off with booties.
6 comments August 21st, 2009