As plaid asserts itself as a dominant pattern this Fall, it continues to evolve. What we love about this Fall's plaid is that it doesn't have to be basic. In fact, it's anything but. So shelve your ordinary blue plaids and embrace new patterns and colors. Here's five affordable plaid pieces that you don't already have in your wardrobe: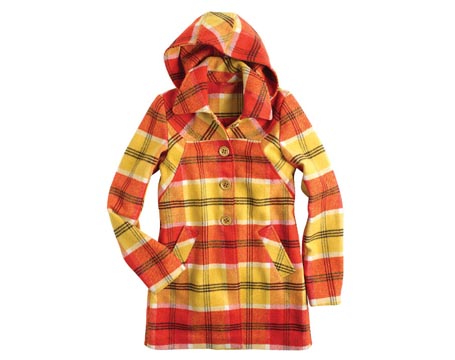 Payton Plaid Coat | $99.50 at Delias
Nothing says Fall quite like these warm autumn colors. Cozy up in oranges and yellows.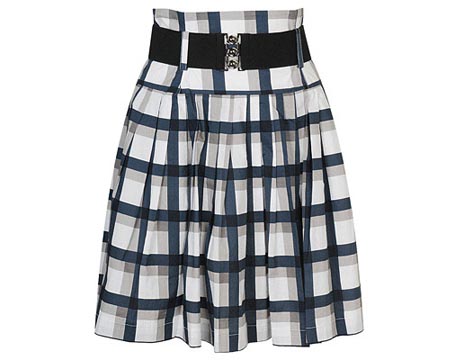 Irene Plaid Belted Skirt | $19.80 at Forever 21
Go high waisted in this preppy plaid skirt. We love the dominant horizontal striping.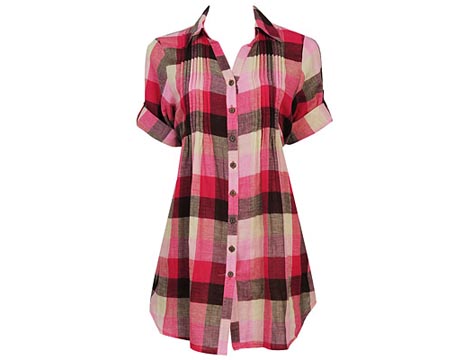 Arlene Plaid Shirt | $27.80 at Forever 21
Pair this pretty pink plaid with straight leg or skinny jeans for a big-over-small look.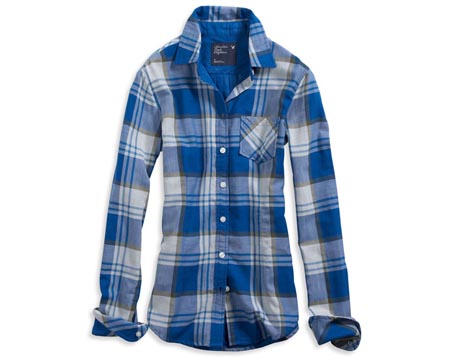 AE Plaid Shirt | $39.50 at American Eagle
This blue and white plaid is made new again with an extra slim fit, and an unconventional shade of blue.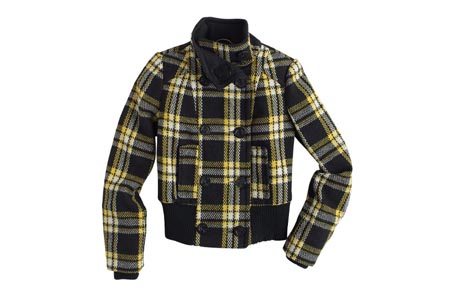 Avril Military Bomber | $89.50 at Delias
Yellow breathes new life into a black and white plaid. We also love the chic bomber silhouette.
5 comments September 3rd, 2009