September 12th, 2009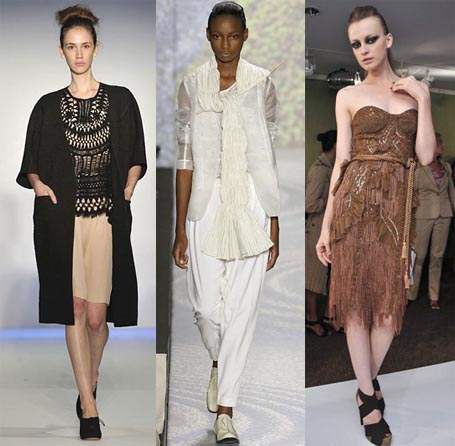 Photo Credit:
NYMag.com
Contrasting Textures at A Detacher, Ports 1961, and Monique Lhuillier.

Style tip? How do you turn a simple monochromatic outfit into something fabulous? Mix things up with contrasting textures. Mix smooth with rough, knits with wovens, shiny with matte. The more contrast, the better when you're working with a simple color palette.

What do you think? How would you experiment with contrasting textures? Share your thoughts in the comments!
Entry Filed under: Runway Reviews,Runway Reviews,Trend,Trend Predictives,Trendscape,Trendscape,Women