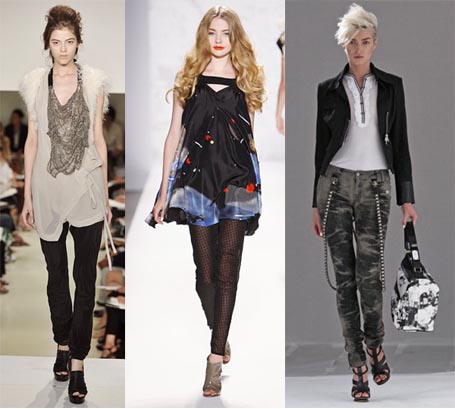 Photo Credit:
NYMag.com
Skinny Legs at Vera Wang, Twinkle by Wenlan, and LAMB.

Style tip? The Skinny Leg silhouette continues for Spring 2010. Wear it with a voluminous top (as at Twinkle). Alternatively, keep the look skinny from top to bottom and wear a fitted top with your skinny pants, as at LAMB. Want another idea? Up the drama factor with fun pieces - a furry shrug and a bold, textured necklace.

What do you think? How would you wear the Skinny Leg silhouette? Share your thoughts in the comments!
Add comment September 15th, 2009