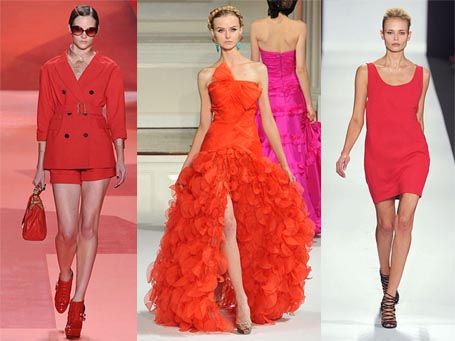 Photo Credit:
NYMag.com
Red at Philip Lim, Oscar de la Renta, and Narciso Rodriguez.

Style tip? If Spring 2010 is about showy silhouettes and bold designs, its signature color has to be Red. Red is the color of passion, of power, of love. And it works for both tailored and free-flowing looks. We love the bold power suit inspired look at Philip Lim (shown left), but we also have a deep appreciation for the gorgeously draped cascades of fabric on the Oscar de la Renta ballgown. Do as Oscar does and pair your red dress with a pair of bright gold shoes, whose hue works well with the red's inherent warmth.

What do you think? How would you wear red? Share your thoughts in the comments!
7 comments September 16th, 2009