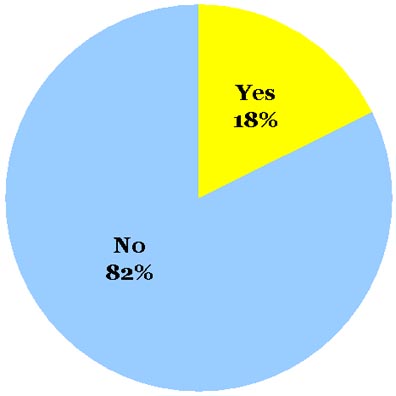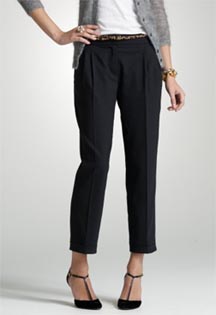 We asked: Would you wear Pleated Pants?
You said: A resounding NO to Pleated Pants, with a landslide 82% to 18% vote.

Style tip? We hear you - no crazy roomy harem-style pleated pants. But let's not throw out the baby with the bathwater when it comes to pleats. Sure, flat front pants have been the trousers-du-jour for as long as we can remember, but we could all use a little variety. The keys to wearing pleated pants are twofold:
(1) Keep the silhouette of the pant slim. Pleats up at the waistline don't have to mean an oversized leg as well.
(2) Wear a fitted shirt or blouse on top so as to keep the volume of the outfit in check.

Next question: One of our favorite Spring 2010 trends from Fashion Week was the boxy Chanel Jacket. Part of our love affair with French style. But what do you think? Tell us, would you wear a Chanel Jacket? Cast your vote on the sidebar!
Pictured: Stretch Wool Elan Trouser | $118 at J Crew.

5 comments September 20th, 2009