by Colleen Geary, fashion stylist and image consultant
We're often asked about undergarments, as they provide the foundation for the clothes that we love featuring on Omiru. Even though your undergarments don't show, we recommend investing in a few good basics. Great undergarments make your figure look its best - you won't look (and feel) droopy, and your clothes will hang better. There are four essential undergarments every woman should have in her closet: a sexy bra and panty set, a t-shirt bra and seamless panty set, a convertible bra, and a tummy shaper. Invest in these four lingerie wardrobe essentials, and you'll have the foundations to supplement your fabulous wardrobe:
Sexy Bra and Panty Set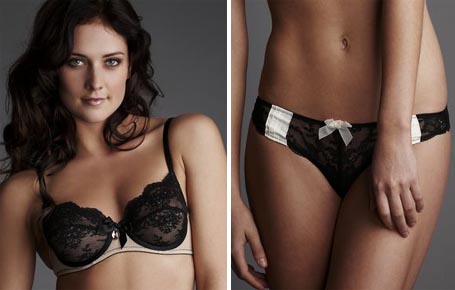 Rosy Moulded Bra | $63 at Figleaves
Rosy Sentimentale Brief | $37.50 at Figleaves
Wear your sexy bra and panty set whenever you want an extra boost. Great lingerie, like a pair of killer heels, can give you an extra boost of confidence. The sexy bra and panty set is perfect for dates, interviews (so long as it's not showing), presentations, and other stress-inducing events.
T-Shirt Bra and Seamless Panty Set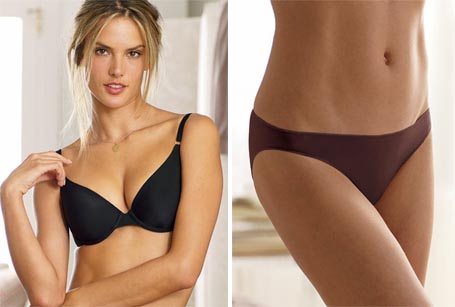 T-Shirt Demi Bra | 2 for $32 at Victoria's Secret
Microsmooth Low Rise Bikini | $12 at Victoria's Secret
A casual day staple, the t-shirt bra is perfect for those days when you're lounging around or just running errands. The beauty of this bra is that it doesn't show through your tees. It's especially necessary if you love drapey, form fitting tees. Similarly, the seamless panty keeps you from showing VPL (visible panty lines) when you wear tight pants or skirts.
Convertible Bra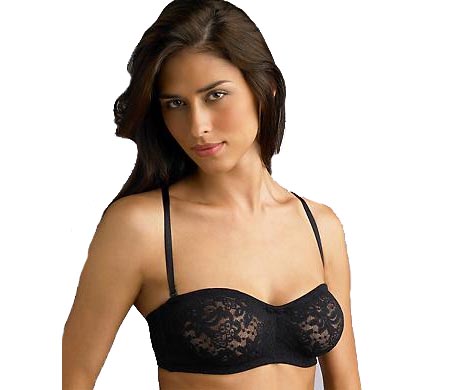 Wacoal Halo Lace Seamless Convertible Bra | $42 at Bare Necessities
When you need to break out an evening gown, a cocktail dress, or even a low tank, the convertible bra is going to be your best bet. It can go strapless, criss-cross, halter, or traditional. Given the flexibility, it's well worth the investment.

Tummy Shaper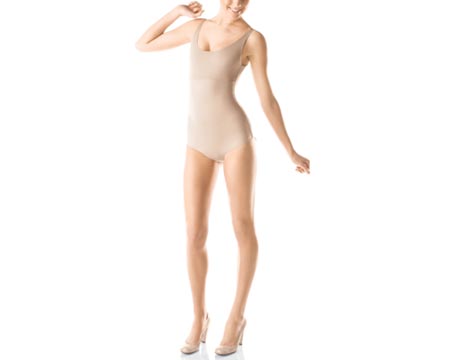 Hide & Sleek Full Panty Bodysuit | $54-$58 at Spanx
Slip on a tummy shaper when you reach for your slinky dress or very fitted pencil skirt. The tummy shaper will visually take off a few pounds - and it'll smooth out your tummy, erasing any unsightly lumps.

Where to shop for lingerie?
Lingerie prices truly run the gamut. Victoria's Secret is a great starting place for lingerie shopping, as they carry all of these items. More importantly, the sales staff can help to measure you for a proper bra fit - a MUST. If Victoria's Secret is too pricey, check Target and H&M, which also carry these items at lower price points. For designer lingerie, you can indulge at upscale lingerie shops like Agent Provocateur or La Perla.
Last thoughts on lingerie?
(1) Remember to hand wash lingerie to keep it lasting longer.
(2) Depending on how much you wear them, bras should be replaced regularly, as they lose their support. For a bra that you wear on a consistent basis, think about replacing it every six months. Keep this in mind when budgeting for these items.
(3) Two good online shopping sites for lingerie are Fig Leaves and Bare Necessities.
Tell us, what lingerie essentials can you not live without? And where do you shop for lingerie? Share your style with us in the comments!
13 comments September 25th, 2009