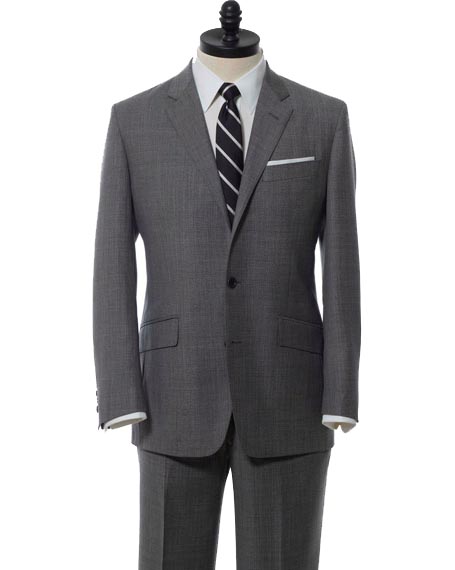 What makes Mad Men's Don Draper always look so sharp? The key to Draper's style is a well cut suit (then again, his dashing good looks don't hurt either). But while we can't all look like Draper, you can dress like him.
Brooks Brothers and Mad Men costume designer Janie Bryant collaborated on a limited edition suit that sold out in a snap, but you can just look for the following details when you're shopping for (or custom tailoring) your next suit:
Slim Cut Silhouette: Just say no to shapeless suits. The trim silhouette makes you look slimmer and taller, no matter what your personal architecture.
Medium Gray Sharkskin: If you have only one suit in your wardrobe, make it a gray one. A gray suit goes everywhere, and it works even when a black suit is too somber. That extra sheen is from the sharkskin fabric, a popular material in the 1960s and 1980s.
Diagonal Pockets: The slight diagonal of the pockets adds to the slimming effect of the suit.
Narrow Lapels: Notice the trimmer than usual notched lapels on this jacket.
Side Vents: Instead of a single vent at the center back, this jacket features two side vents–all the better for the fitted silhouette of the suit.
Sleeve Length: The perfect sleeve length for a jacket shows about a half inch of shirt sleeve.
9 comments October 20th, 2009