November 1st, 2009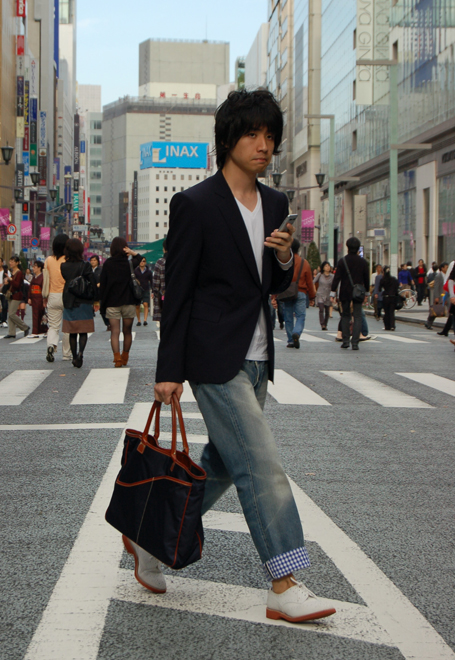 We've often said that when it comes to style, it's the little things that really count. And we're loving that Japan is a country that is fastidious about the small details. Just look at the methodical way Japanese shopgirls package your purchases!
Stylish guys and gals here know that in order to stand out, you need to get the details right, even with the simplest of looks. Case in point: this sharply dressed man outfitted in the standard blazer, tee, and jeans combo.
What makes it work so well? The right fit of the blazer (not too loose), the v-neck tee that hits at the exact right spot (too low, and you end up looking like you're heading to a club), and of course, the contrast gingham fabric on the cuffs of the jeans. Well done!
Entry Filed under: Men,Street Style