December 13th, 2009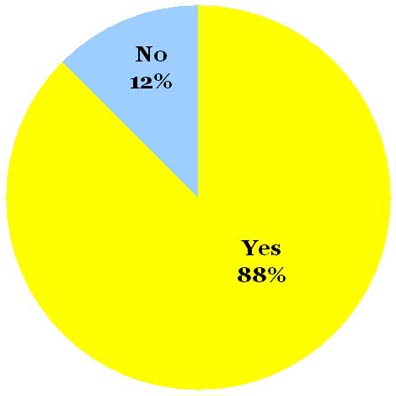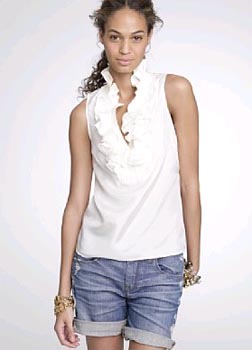 We asked: Would you wear Winter White?
You said: Yes to Winter White, with a 88% to 12% vote.

Style tip? No matter what the season, white is the color of purity, of freshness, of newness. And it's completely invigorating during the winter, a season traditionally filled with dark, heavy overcoats. Give a nod to the freshly fallen snow and echo its color in your wardrobe. For those of us prone to spills and smudges, try winter white in an easy-to-clean fabric, like a basic cotton. Or get the look of winter white via accessories - like a white handbag or scarf. For those of you who want to immerse yourselves in winter white, try a monochromatic white look from head to toe. Simply mix textures like cable knit, jersey, denim, and corduroy - and combine a pleasing mix of creams and more snow whites. Where to start? This gorgeous cami, featuring a ruffle front bib.

Next question: Our how to wear harem pants feature created quite the stir - while it's certainly a fashion forward look, there are no shortage of detractors. But what do you think? Tell us, would you wear harem pants? Cast your vote on the sidebar!
Pictured: Silk Garland Cami | $88 at J Crew.

Entry Filed under: Trend,Trend Predictives,Trendscape,Trendscape,What's In and What's Out,Women