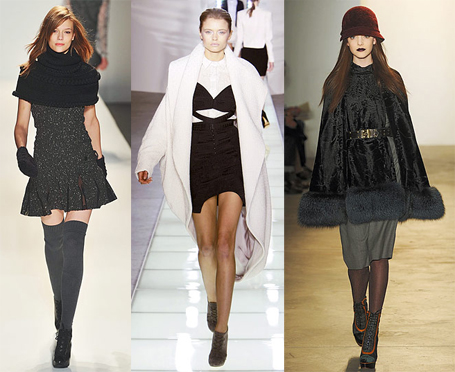 Photo Credit:
NYMag.com
Cocooning at Cynthia Steffe, Preen, and Peter Som.

Style tip? Sometimes all you want to do is to cocoon up when it's cold out. When that happens, you have a variety of options for keeping cozy. Try a cape (belted, if you want to show off your figure) over something form fitting on the bottom. Or drape yourself in a big, cozy coat, as seen at Preen. Or just wrap yourself in a snuggly shrug, as at Cynthia Steffe. PS - for all of us petite women, this is probably the easiest to pull off.

What do you think? How would you cocoon? Share your thoughts in the comments!
2 comments February 21st, 2010