February 24th, 2010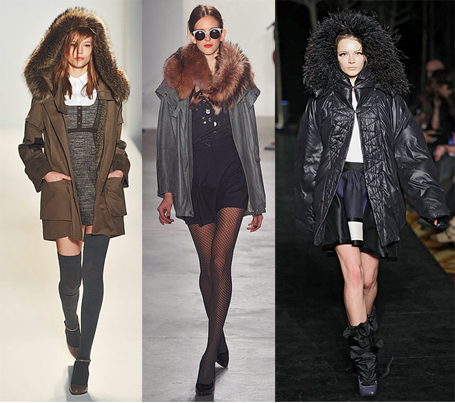 Photo Credit:
NYMag.com
Parkas at Cynthia Steffe, Vena Cava, and Cynthia Rowley.

Style tip? What item of clothing can complement a dress just as well as a tee and jeans? The parka, that's what. Parkas are the jacket of choice to pair with both casual and more formal outfits. We love the parka for its versatility and its comfort - plus, the hood and the extra pockets make it as practical as it is fashionable. Wear your oversized parka with slim fit clothes for a classic big-over-small look.

What do you think? How would you wear the parka? Share your thoughts in the comments!
Entry Filed under: Runway Reviews,Runway Reviews,Trend,Trend Predictives,Trendscape,Trendscape,What's In and What's Out,Women