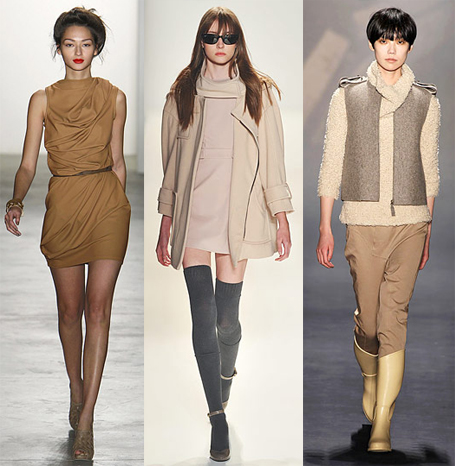 Photo Credit:
NYMag.com
Neutrals at Costello Tagliapietra, Cynthia Steffe, and Ports 1961.

Style tip? In a season of economic uncertainty, we're turning back to basics, and the color palette of the season is reflecting our economic reality. Neutrals are the big color story (or anti-color story, as it were) of the season. Stock up on khaki, sand, and grey colors - which are just as appropriate for Spring 2010 as they are for Fall. How to make these neutrals interesting? Increase the visual appeal of neutrals with some careful layering. After all, the beauty of neutrals are that they all go together.

What do you think? How would you wear neutral colors? Share your thoughts in the comments!
4 comments February 14th, 2010