The transition between winter and spring is full of rain and slush, temperatures that bounce around from warm to cool, and a whole lot of weather variability. How do you prepare for all of this uncertainty? Stock your wardrobe with jackets that will take you through the awkward transitional months and into spring. We have five jackets that you need to stock your closet right for Spring 2010:
The Parka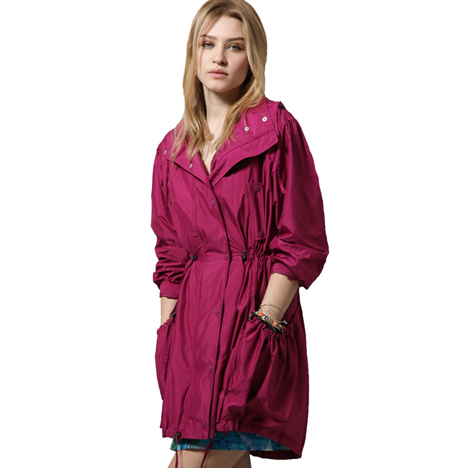 Farhi Rainy Day Parka | $495.73 at ASOS
How to wear the parka? The beauty of the parka is the silhouette it creates. Wear it over something slim cut. We recommend pairing your parka with a slouchy top and a pair of leggings or skinny jeans for a daytime casual look. For maximum versatility and figure flattery, look for a parka with a waist that you can cinch. The cinched waist over the skinny leg and heels is super chic. We realize the price of this parka is a bit steep - if you're looking for a more affordable version, try the Cotton Jersey Parka ($125 at Topshop) or the BDG Cinched Waist Anorak ($78 at Urban Outfitters).
The Blazer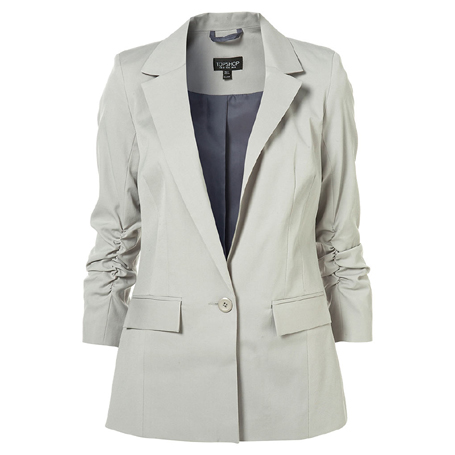 Ruched Sleeve Blazer | $125 at Topshop
How to wear the blazer? The key to wearing the blazer is to pair it with something that's unusual. Everyone can pair a blazer with a tailored shirt - that's not new. But not nearly as many people will be pairing their blazer with a sequinned top.
The Denim Jacket


AE Classic Denim Jacket | $39.95 at American Eagle

How to wear the denim jacket? The denim jacket is classic Americana. It's rough and tumble, yet with the right cut, it can read as feminine. Look for a jean jacket with a tailored fit so that you can pair it with oversized tops and floaty dresses this Spring.

The Trenchcoat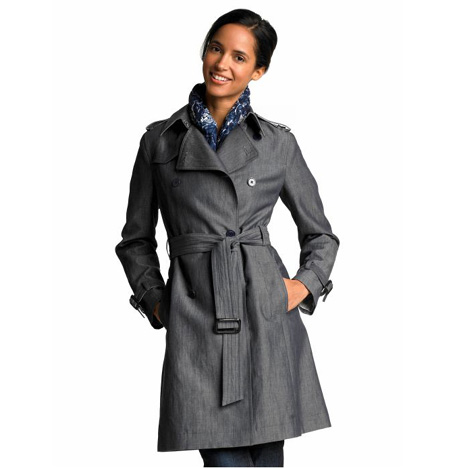 Indigo 3/4 Length Trenchcoat | $175 at Banana Republic
How to wear the trenchcoat? Fit is paramount with the trenchcoat, so don't skimp on a cheaper, but ill-fitting version. The trenchcoat is a piece to invest in, as it will anchor your jacket wardrobe in the classics. For a first trench, go with something standard - a khaki or black version. But if you have your foundations covered, we love the idea of a trench in a more unusual fabric, like this chambray coat.
The Moto Jacket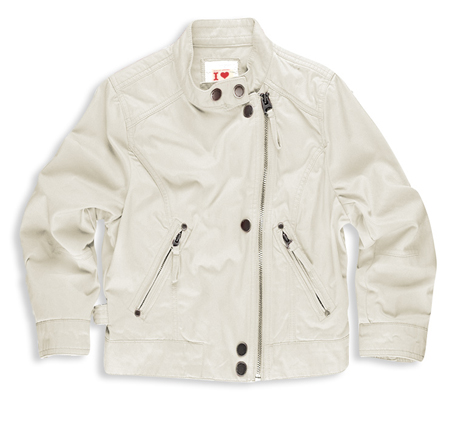 3Q Woven Jacket | $26.90 at Forever 21
How to wear the moto jacket? What we love about moto jackets is that they add boyishness to a feminine wardrobe. Moto jackets are tough, and they don't take any BS. To find a proper pairing for a jacket with such a hard edge, you'll want to go to the other end of the spectrum. We love pairing masculine moto jackets with very feminine pieces, like floaty tops and dresses. Alternatively, pairing your moto jacket with a cozy tee, dark jeans, and military boots will give you a chic tomboy look.
6 comments March 12th, 2010