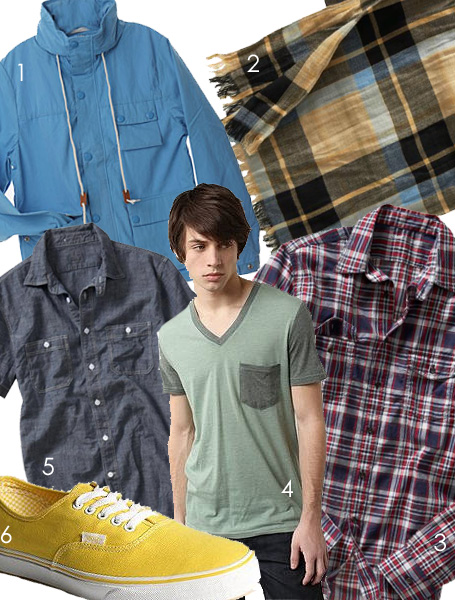 April, with its incessant showers, may be almost over, but we're not letting the wet weather dampen our spirits. In the face of dreary weather, we dare you to wear color! We present to you a few choice pieces that exemplify classic American fashion but still manage to push the boundaries on color.
1. Velour Ethan Bellow Pocket Jacket | $210 at Steven Alan
2. Tea Stained Scarf | $24.50 at Gap
3. Brandon Plaid Shirt | $49.50 at Gap
4. BDG Blocked Pocket V-Neck | $20 at Urban Outfitters
5. Short Sleeve Chambray Shirt | $39.50 at Gap
6. Vans Authentic Sneaker | $45 at Urban Outfitters
What will you be wearing? Share your style with us in the comments.

3 comments April 27th, 2010