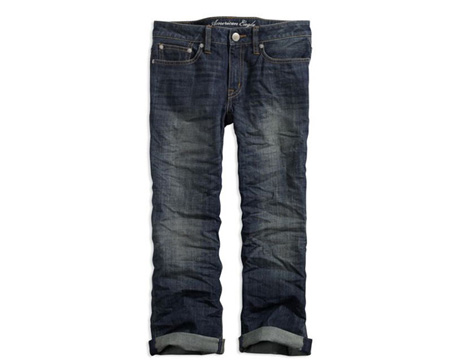 Cuff the jeans you have - or buy a pair of jeans that's pre-cropped.
Boy Fit Crop Jean | $39.50 at American Eagle
How do you make your jeans feel fresh in three seconds flat? Cuff them.

Here's how to get the look of cuffed jeans right:
(1) For best results, try a pair of straight leg jeans for cuffing. Don't try this with jeans with a flared hem. Slightly skinny (but not skintight) jeans can also work, as can boyfriend-cut (read: relaxed fit) jeans.
(2) You can turn up the cuff or roll your jeans up to past your ankle - but don't go further than mid-calf.
(3) What to wear with your cuffed jeans? Ballet flats or embellished sandals look fresh this season, as do wedge heels (especially for shorter women, as cuffing your jeans visually cuts your height).
How will you wear cropped jeans? Share your style with us in the comments!
3 comments April 30th, 2010