May 9th, 2010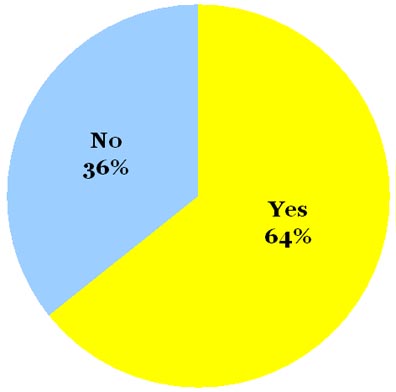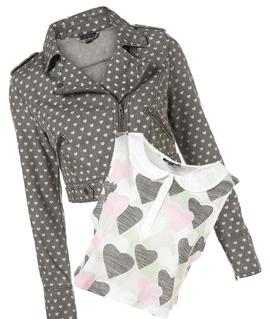 We asked: Would you wear Pattern on Pattern?
You said: Yes to Pattern on Pattern, with a 64% to 36% vote.

Style tip? Wearing pattern on pattern may not be covered in Style 101, but it's not as hard as you might imagine. What are the rules for wearing two different patterns? To effectively combine two different patterns, make sure that the two patterns "speak" to one another. This may be through a shared color, motif, or even pattern size (e.g. pairing micropatterns with other micropatterns). Case in point - the heart blouse and jacket pictured at left. Notice how the shared heart motif - and the grey color - brings these two pieces together.

Next question: Summer is just around the corner, which means hot days - and a sea of shorts for weekend wear. And one of the most popular styles this season is hotpants (aka short shorts). But what do you think? Tell us, would you wear short shorts? Cast your vote on the sidebar!
Pictured: Confetti Heart Print Polo Crop | $32 at Topshop and Heart Print Biker Jacket | $80 at Topshop.

Entry Filed under: Trend,Trend Predictives,Trendscape,Trendscape,What's In and What's Out,Women