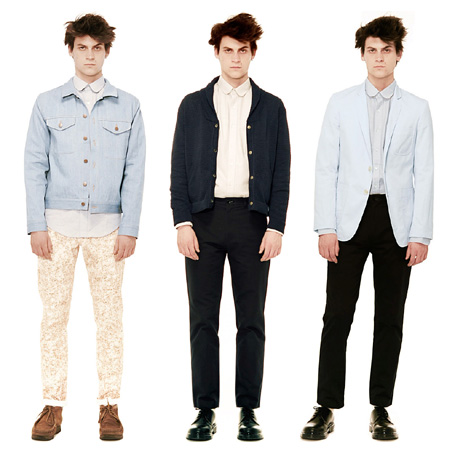 Pictured, from left to right: Jean Jacket | $440 at Patrik Ervell, Cardigan | $330 at Patrik Ervell, Unstructured Blazer | $640 at Patrik Ervell.

Patrik Ervell isn't one to sit still. His penchant for innovation extends past his fabric choices (he's been known to use unfamiliar fabrics, such as latex rubber and parachute fabrics). Now that he's joined the ecommerce club, Ervell is pushing the boundaries of what's traditional in online retailing. Instead of seeing static imagery, Ervell's website features rows upon rows of models primping - adjusting collars and fiddling with their hair. But Ervell's ability to push the boundaries - online, and in making menswear familiar-yet-new - isn't the only reason to scope out his collection. Ervell knows that menswear is all about the details, and he gets them right.

Shop Patrik Ervell's full collection at http://www.patrikervell.com.
2 comments May 11th, 2010