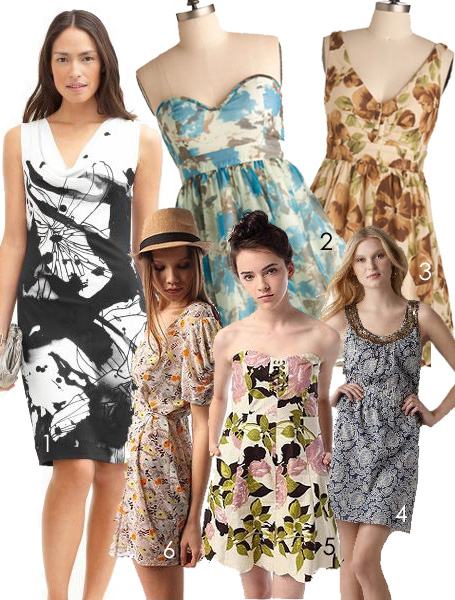 It may be almost summer, but springtime florals are still in full bloom. These florals range from graphic to literal, oversized to micro sized - what connects them is a flirty, feminine attitude. Paired with statement hats (or headbands), cardigan sweaters, and espadrilles, these garden party worthy dresses will gracefully breathe life into your neutral-heavy summer wardrobe. Here's six garden party floral dresses worth a look:
1. Floral Print Cowlneck Dress | $98 at Banana Republic

2. Flowers in the Fountain Dress | $74.99 at ModCloth
3. Make Arrangements Dress | $53.99 at ModCloth
4. Print Dress with Beaded Necklace | $89.50 at LOFT
5. Kimchi Blue Lace-Up Strapless Linen Dress | $58 at Urban Outfitters
6. Pins and Needles Puff Sleeve Chiffon Dress | $68 at Urban Outfitters

What will you wear with garden party florals? Share your style with us in the comments!
2 comments May 13th, 2010