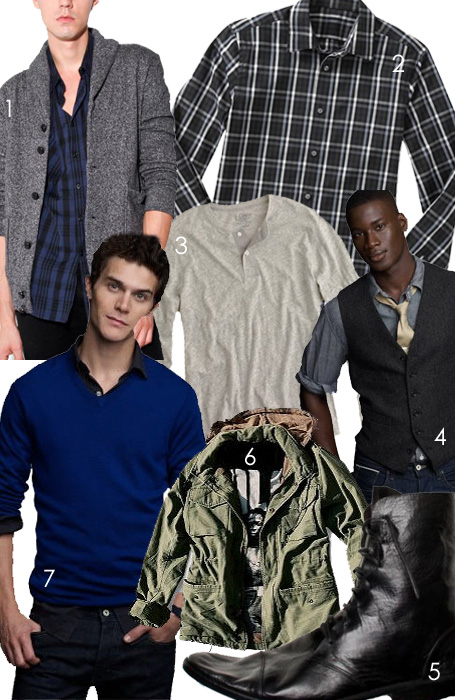 What's on deck for August? Pre-fall collections are hitting stores, and it's time to stock up on what you're going to be wearing once the weather cools down. We're digging the perfect henley shirt (thank you, J Crew), the field jacket, and an elegantly rugged boot. We're also enamored of the tailored vest - a la Joseph Gordon Levitt in Inception. Here's Omiru's top menswear picks for August 2010:
1. Obey Heather Static Shawl Collar Cardigan | $98 at Oak
2. Black Plaid Slim Shirt | $49.50 at Gap
3. Jaspé Jersey Long Sleeve Henley | $45 at J Crew
4. Charcoal Twill Vest | $118 at J Crew
5. Chronicles of Never Normalist Black 7 Hole Boot | $442 at Oak
6. Obey Iggy Field Jacket | $158 at Urban Outfitters
7. Merino V-Neck Sweater | $69.50 at J Crew
What will you be wearing this month? Share your style with us in the comments!
Add comment August 18th, 2010