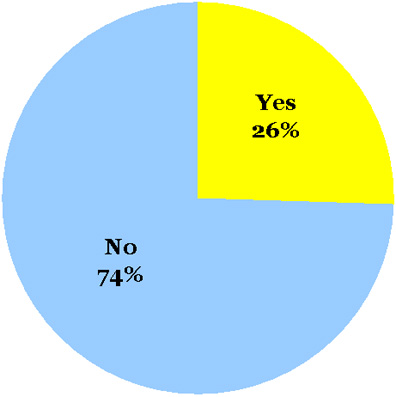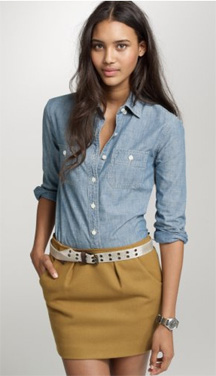 We asked: Would you wear Denim on Denim?
You said: No to Denim on Denim, with a 74-26 split in votes.

Style tip? In a season celebrating utility fabrics, it's only natural to be tempted to double up on the denim. But how do you wear denim on denim without looking like you're over-the-top matchy? The trick is to vary something about the denim–it can be the color, the weight, the texture, or even the distressing. We love the look of a light chambray shirt (like the J Crew one pictured) paired with a dark rinse denim bottom - skinny jeans or a skirt will do. Try finishing off the look with a dash of color, as with a bright red satchel or tote.

Next question: This week, we have a question for the guys out there. Would you carry a man bag? These men's totes and side bags are practical, but they're certainly not for every guy. But what do you think? Tell us, would you carry a man bag? Cast your vote on the sidebar!
Pictured: Selvedge Chambray Shirt | $98 at J Crew.

6 comments September 7th, 2010