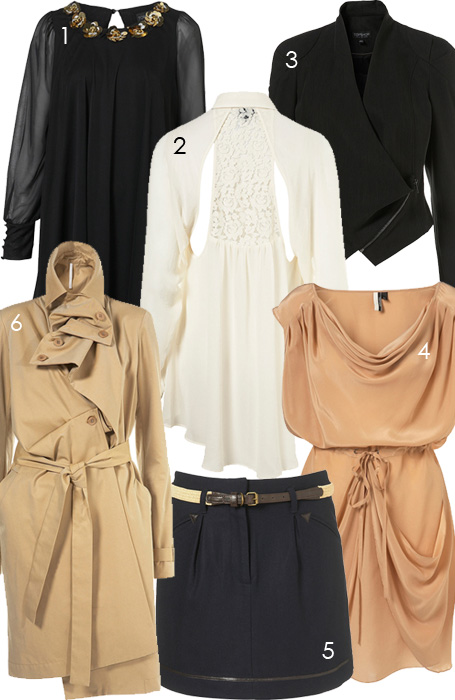 When in Rome, as they say, do as the Romans do. So when in London, do as the Londoners do, and make your way to Topshop. We made a pilgrimage to the flagship Topshop store on Oxford street and spotted some fantastic finds - from a twist button collared trench to a blouse featuring a cutout lace trim. Here's what we're eyeing from Topshop this fall:
1. Flower Sequin Dress | $110 at Topshop
2. Lace Trim Back Oversized Shirt | $80 at Topshop
3. Pleat Shoulder Biker Jacket | $145 at Topshop
4. Silk Cowl Back Dress | $135 at Topshop
5. Leather Bound A-Line Skirt | $70 at Topshop
6. Twist Button Mac by Boutique | $380 at Topshop
What are your favorite pieces from Topshop's fall collection? Share your style in the comments!

3 comments October 7th, 2010