November 4th, 2010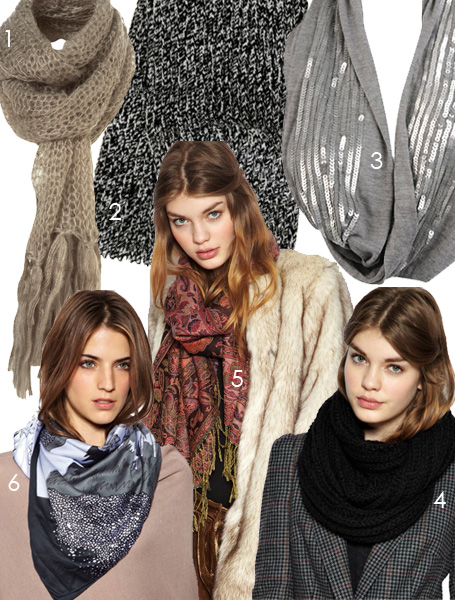 One of the secrets to fabulous European style is the right accessories - and for fall, the de rigeur accessory is the scarf. You'll want a few different varieties to work into your wardrobe - a cozy circular snood for crisp cool days, a dynamic print scarf to spice up your neutrals, and a fancy sequinned scarf to pair with your evening essentials. Here's our six favorite scarves, each under $50:
1. Fine Gauge Fringe Scarf | $32 at Topshop
2. Marled Knit Scarf | $49.50 at J Crew
3. Sequined Circle Scarf | $12.80 at Forever 21
4. Loose Rib Snood | $27.58 at ASOS
5. Paisley Pashmina | $27.58 at ASOS
6. Pieces Forest Print Scarf | $20.69 at ASOS
What scarves will you be adding to your fall wardrobe? Share your style with us in the comments!

Entry Filed under: Shopping Guide,Women