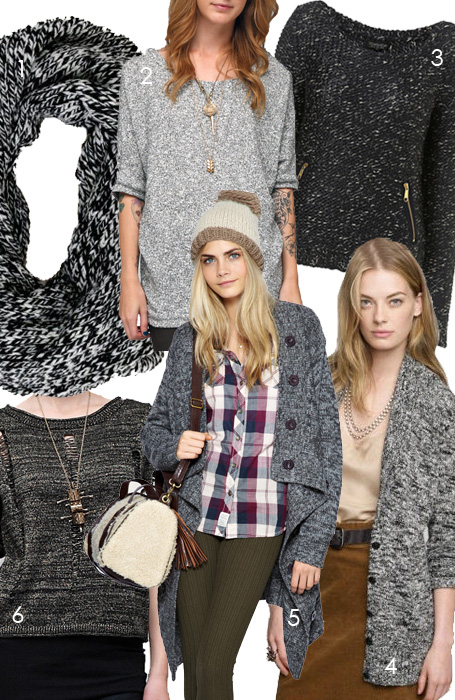 Marled knits, made of twisted yarn of different colors, are the knitwear trend du jour. These knits have depth and texture - and form the perfect blend of sophistication and cozy comfort. Pair these chunky knits with other rich textures - such as corduroys and silks - for the best visual effect.
1. Marled Knit Snood | $49.50 at J Crew
2. Newsprint Sweater | $54 at Need Supply
3. Chunky Knitted Fleck Zip Pocket Jumper | $80 at Topshop
4. Marled Shawl Collar Cardigan | $79.99 (sale, originally $128) at J Crew
5. Chunky Waterfall Cardigan | $78 at ASOS
6. On the Run Sweater | $44 at Need Supply
How will you wear marled knits? Share your style with us in the comments!
3 comments November 11th, 2010