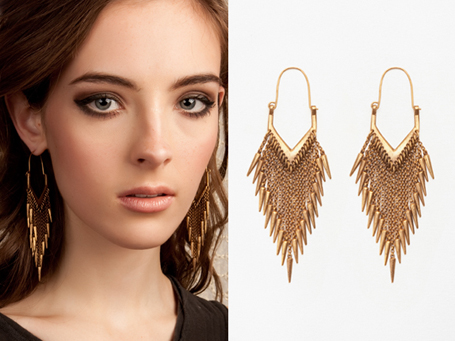 With this stunning pair of earrings from A Peace Treaty, you can do good while looking good. We're loving this pair of handmade earrings for their fierce beauty - the delicate dangling goldplated brass chains are tipped by spikes for a look that's both hard and soft.
What's special about A Peace Treaty? Each season, the designers travel to a region to seek out local village artisans to create unique, limited edition accessories. Not only does A Peace Treaty support the local craftspeople with employment opportunities, but they also donate to international aid organizations to support reconstruction efforts in areas of socio-political strife.

$150 at A Peace Treaty.
Add comment March 5th, 2012