March 9th, 2012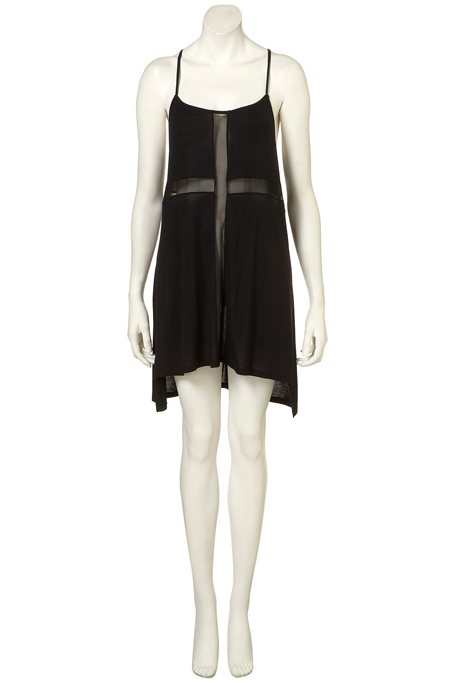 You can't ever have enough simple camis - and this is one that we'll be wearing with denim cutoffs and gladiator sandals come summer. What we love about this extra long cami is threefold:
(1) Its shape is extremely flattering and works with, not against, your personal architecture.
(2) The cami is long enough to be a dress…when temperatures warm up, that is.
(3) The mesh cross, while noticeable in the image, is much more subtle in real life. So - you get a bit of detail without it making too much of a statement.

$44 at Topshop.
Entry Filed under: Shopping Guide,Women