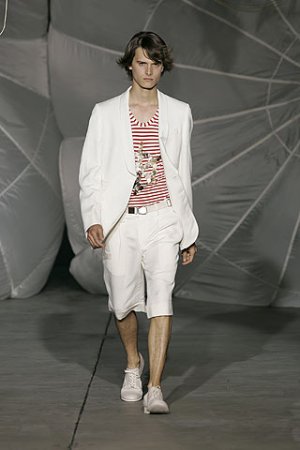 From Alexander McQueen's Spring 2006 Collection
Invoking the spirit of the vintage "English prep
school" look, prominent labels like Alexander McQueen, Dries Van Noten and Alexandre
Plokhov have been doing the unthinkable: combining shorts with blazers. Actually, it's not that unthinkable. AC/DC front man Angus Young is already known
for this signature look. Even so, it is
possible to achieve this look without looking like a rock n' roll copycat or
a uniformed boarding schooler.
Elite Mirror Aviator Sunglasses | $15 (sale) at
80sPurple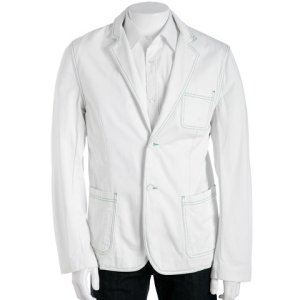 Marc by Marc Jacobs 2-Button Blazer | $179 at Bluefly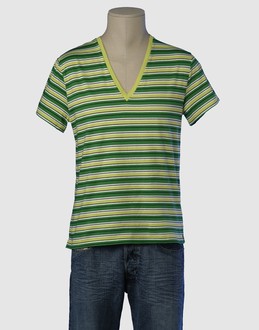 Gazzarrini V-Neck T-shirt | $60 at Yoox
Spring Grosgrain Belt | $32 at J. Crew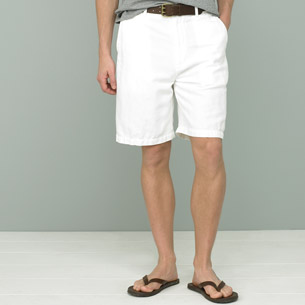 Linen/Cotton Weekend Shorts | $60 at J. Crew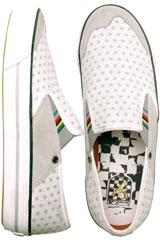 Ben Sherman Sacramento Slip-Ons | $70 at Urban Outfitters
May 3rd, 2006