Mens fashion trends for Summer 2009 range from the tailored to the rugged to the preppy. Think white jeans, pocketed parkas, classic slim fit v-neck sweaters, moccasins, sharp blazers, and classic Ray Ban Clubmaster Sunglasses. But what are our favorite items that actually deserve a place in your closet? Omiru's guide to summer 2009 mens fashion trends cuts to the chase to deliver the five items you'll be reaching for over and over this summer.
Baseball Jacket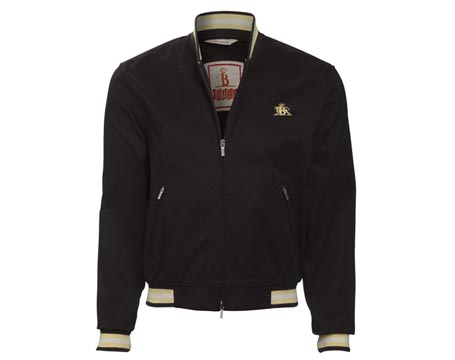 Baracuta G10 Slimfit Sport Harrington Jacket | $130 (approx) at Baracuta
Is there anything more reminiscent of Americana than the classic baseball jacket? Brings us back to the good old days - when the sport was more about the players and less about performance drugs. For those of you who want to evoke that Americana spirit, we have a classic baseball jacket (though ironically made by a British company) that's even better than the original. We're digging the slim cut on Baracuta's Harrington jacket–it puts the style back into the sport.
Lightweight Shawl Collar Sweater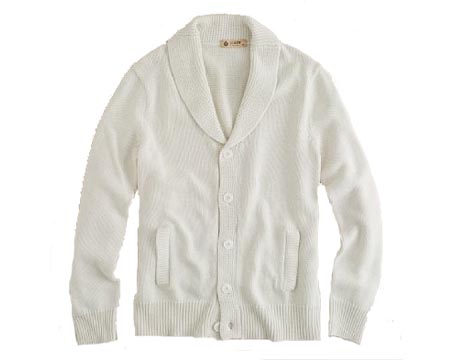 Linen Cotton Caine Shawl Cardigan | $88 at J Crew
You loved shawl collar sweaters last Winter in chunky knits. Now, continue your love affair with the shawl collar with a lightweight cotton version of the sweater that's destined to become a classic. Perfect for those balmy summer nights—or days in heavily air conditioned rooms. BTW–these sweaters have to be our favorite 2009 mens fashion trend.
Horizontal Stripes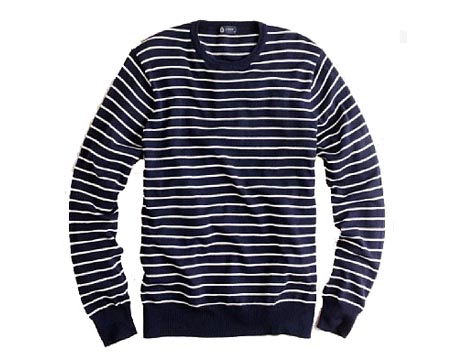 Lightweight Cotton Wool Admiral Stripe Crewneck | $62 at J Crew
We called Horizontal Stripes as a key menswear trend way back when, in April 2008. But it's just as relevant now as it was then. Not to mention that The Upgrader over at men.style.com featured these stylish stripes last month in a horizontal stripe trend report piece (btw, we love the tongue-in-cheek "cost per stripe" calculation on each item). The key takeaway? Wear these horizontal stripes—on t-shirts, sweaters, and even hoodies.

Madras Plaid Shorts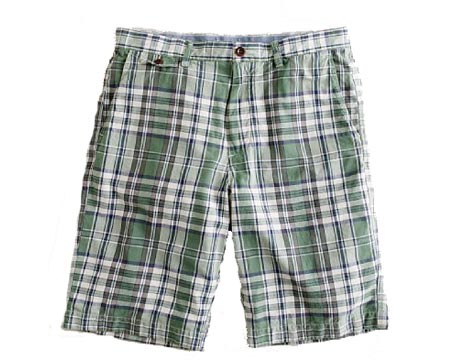 Olive Madras Club Short | $59.50 at J Crew
Crisp and light, Madras plaid is named after its city of origin, a warm city in Southern India. True to its roots, Madras plaid is carefree, youthful, and colorful. Add in a dose of preppy—and they're the perfect fabric for a pair of summer shorts. Get your plaid on with a versatile green-and-blue pattern from J Crew. Fun fact about Madras plaid? In the US, Madras plaid is a popular summer choice for both men and women. But back in India, it's worn almost exclusively by men.
Aviator Sunglasses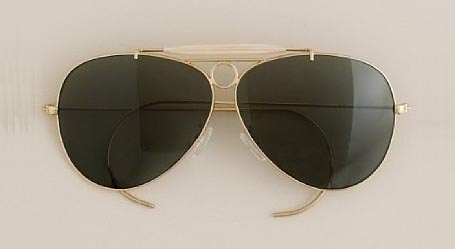 Selima Optique for J Crew Aviator Sunglasses | $198 at J Crew
Aviators have been popular since the 1960s, but they're back with a Top Gun like rage this summer. The teardrop shape of these sunglasses is flattering on a variety of face shapes. Plus, their oversized style makes them a celebrity favorite. Grab a pair of designer aviators for a price that's somewhat less than designer (though still not cheap, we know). It's worth it though – Selima Optique is known for their luxury sunglasses.
Tell us, what Summer 2009 mens fashion trends will you be wearing? And which trends will you be steering clear of? Share your style with us in the comments!
4 comments June 10th, 2009