Even if you're just meeting the girls for a quick latté at the corner coffee shop, you're going to want to look great. Maybe not Dressed Up chic, but definitely casually gorgeous.
After all, you never know who else you might see there.
Fashion Formula = Peacoat + Cute Casual Top + Cropped Pants + Carry-Everything Bag + Casual Flats.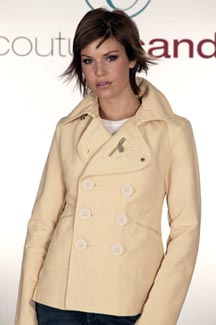 Diesel Estichyn Jacket | $290 at CoutureCandy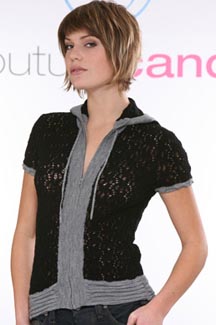 Iisli Lace Hoodie in Black | $228 at CoutureCandy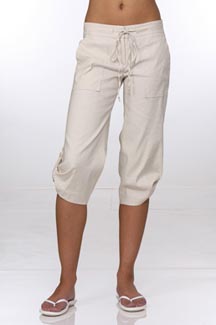 BCBG Drew Relaxed Linen Pant | $126 at CoutureCandy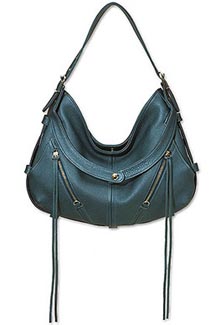 Botkier Stirrup Handbag in Twilight | $615 at CoutureCandy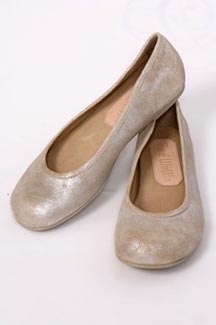 Gee WaWa Solid Weave Flat | $90 at CoutureCandy
At CoutureCandy, you can shop all the hottest designers in one place. You can read the latest industry news, get the inside scoop on the designers, and even keep up on (and purchase) what celebrities are wearing. You can share ideas and connect with other members of the CoutureCandy Community via the exclusive "Couture Talk" Forum or get inspiring wardrobe advice from their "Personal Stylists".
Editor's Note: Yup, that's right…this is Omiru's First Ever advertisement. To mark this occasion, we wanted to let you into our conversation about how we think about advertising.
We strongly believe that advertising can be helpful. We know people who buy the Sunday newspaper just for the ads! And don't tell us that you've never clicked on a Yahoo or Google text ad because it seemed like the best answer to your search! With that belief in mind, our goal is to make our ads as useful as possible. Hence the design of this post like a "Ready Made Outfit."
That said, we want to make the distinction between editorial and advertising plainly obvious. In case it wasn't already clear, this post is sponsored by our friends over at CoutureCandy.com. In this case, and in all advertising going forward, we'll note these special posts with a "Spotlight" tag in the headline.

Add comment February 8th, 2006