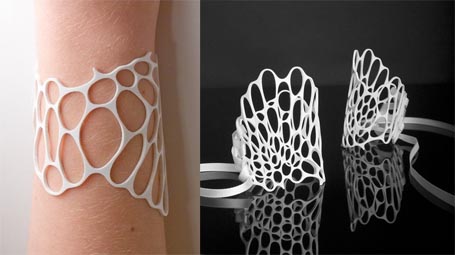 We're digging this Radiolaria Bracelet, made of silicone rubber cut into an organic network of distorting ellipses. What are radiolaria, you ask? Amoeba-like tiny organisms that live in the sea.
Find more gorgeous jewelry at Nervous Systems, founded by two MIT grads Jessica Rosenkrantz and Jesse Louis-Rosenberg.

$55 at Nervous System.
2 comments May 12th, 2008