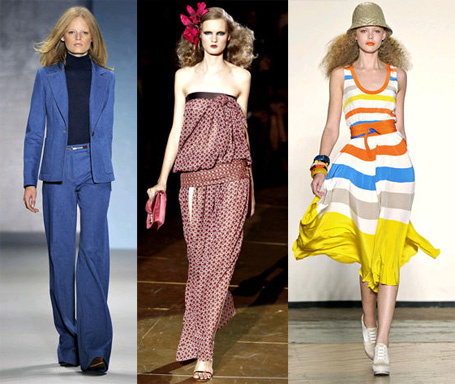 Photo Credit:
Style.com
1970s fashion at Derek Lam, Marc Jacobs, and Marc by Marc Jacobs.

Style tip? We may be looking at 2011, but the 1970s are back in full force. The sartorial vibe was decidedly vintage 1970s, with high waisted pantsuits (paired with turtlenecks, no less!), bright Southern California chic stripes, and maxi-length dresses. To modernize the look, designers updated materials (fashion's love affair with denim made itself apparent at Derek Lam) and accessories - note the sneaker heels at Marc by Marc Jacobs - tres sportif!

What do you think? How would you wear 1970s fashion? Share your thoughts in the comments!
1 comment September 20th, 2010