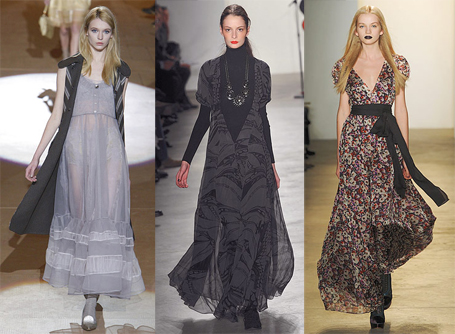 Photo Credit:
NYMag.com
Return of the 1970s at Marc Jacobs, Vena Cava, and Peter Som.

Style tip? It may be 2010, but it felt like the year 1970 on the runways. Bohemian prints, maxi dresses, and flowing vests and sashes all graced the runways. How to get the look of the 1970s, but circa 2010? Make maxi dresses and bohemian dresses look modern with muted, more neutral colors. And accent your look with a bold lip color for a look that's less au naturel and more modern sophisticate.

What do you think? How would you wear 1970s style today? Share your thoughts in the comments!
6 comments February 24th, 2010