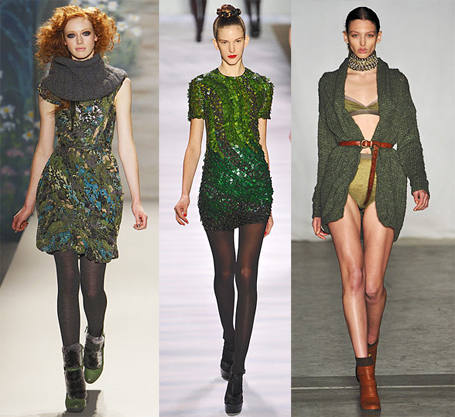 Photo Credit:
NYMag.com
Green at Tracy Reese, Monique Lhuillier, and VPL.

Style tip? Green's not just for Spring. You'll be wearing this hue come Fall, in more muted shades. What to pair with green? Try grey (as seen at Tracy Reese, with a grey infinity scarf and tights, and at Monique Lhuillier, where grey tones down a look full of beading and shine). But don't discount the beauty of brown. While we wouldn't advocate wearing the VPL swimsuit outfit around town, we love how the warm brown booties and belt pair with the forest green cardigan.

What do you think? How would you wear green? Share your thoughts in the comments!
7 comments February 16th, 2010