Once again, the dictators of style have proved that what's old is new. Based on some of the looks at this past fashion week in New York (not to mention the stylish ones I recently saw at Zara), trench coats seem to be the "in" thing. To go beyond the confines of the flattering cinched waists of these coats, safari-style jackets seem to be inching to the forefront as well.
Nonetheless, these pieces of outwear are suitable for the office or for a night on the town. For both men and women, trenches and safaris are definitely a good way to spruce up an outfit to make you look sophisticated, stylish and most of all, keep you comfortable in mild weather.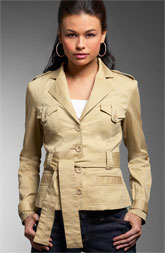 Halogen Belted Safari Jacket | $78 at Nordstrom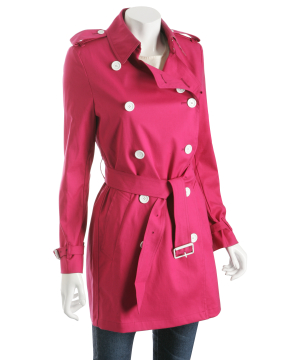 Burberry Belted Violet Belted Trench | $840 at Bluefly.com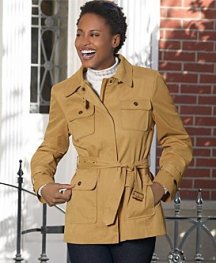 Perry Ellis Belted Safari Jacket | $94.99 at Macy's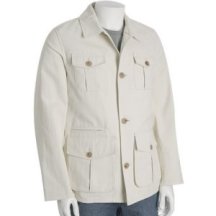 Cole Haan Double Faced Safari Jacket | $158.09 at Bluefly.com

Burberry Tan Trench | $995 at Bergdorf Goodman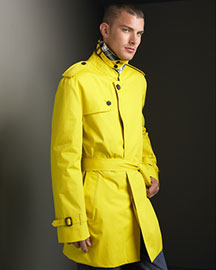 Burberry Yellow Trench | $1,295 at Bergdorf Goodman


It looks like the frenzied check-patterned Burberry (the women's violet is uber fancy) is the leader when it comes to chic outwear (no surprise), but it is a bit disappointing that there is a lack of belted safaris (not trenches) when it comes to the men's side. Even so, the white Cole Haan is clean and tight, while the yellow trench is a modernized hip makeover of the yellow raincoat. I am sure as the word gets out, these jackets will invade the world like a "London Fog" – pun intended.
Add comment February 16th, 2006