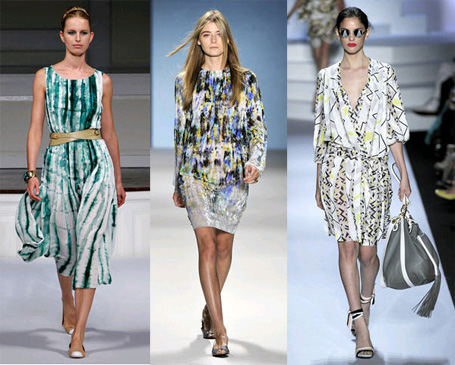 Photo Credit:
Style.com
Abstract Prints at Oscar de la Renta, Derek Lam, and Diane von Furstenberg.

Style tip? Print and pattern are everpresent at Fashion Week - but the story here is the abstract, arty nature of these prints. It'd be easy to reimagine these dresses as paintings in a gallery. The abstract nature of these prints feels very modern art. We love pairing these abstract prints with minimal accessories - a belt or a handbag is fine, but these looks don't require layers of jewelry or anything overly attention grabbing. The gorgeous prints speak for themselves.

What do you think? How would you wear abstract prints? Share your thoughts in the comments!
Add comment September 19th, 2010